Doing TinySeed this year
We are excited to announce Aiprentice is joining TinySeed Accelerator Spring 2022 Batch!
TinySeed runs a year-long, remote startup accelerator that exclusively funds bootstrapped SaaS startups like us, now all over the US and the Europe. We are continuing our mission to standardize and automate construction documents for the AEC industies. Joining TinySeed would hopefully accelerate development for our existing and coming users, perfect our marketing plans with the wonderful mentorship, and if those come true, boost our company morale as a result.
Check out the official announcement and the Youtube Live announcement from TinySeed below.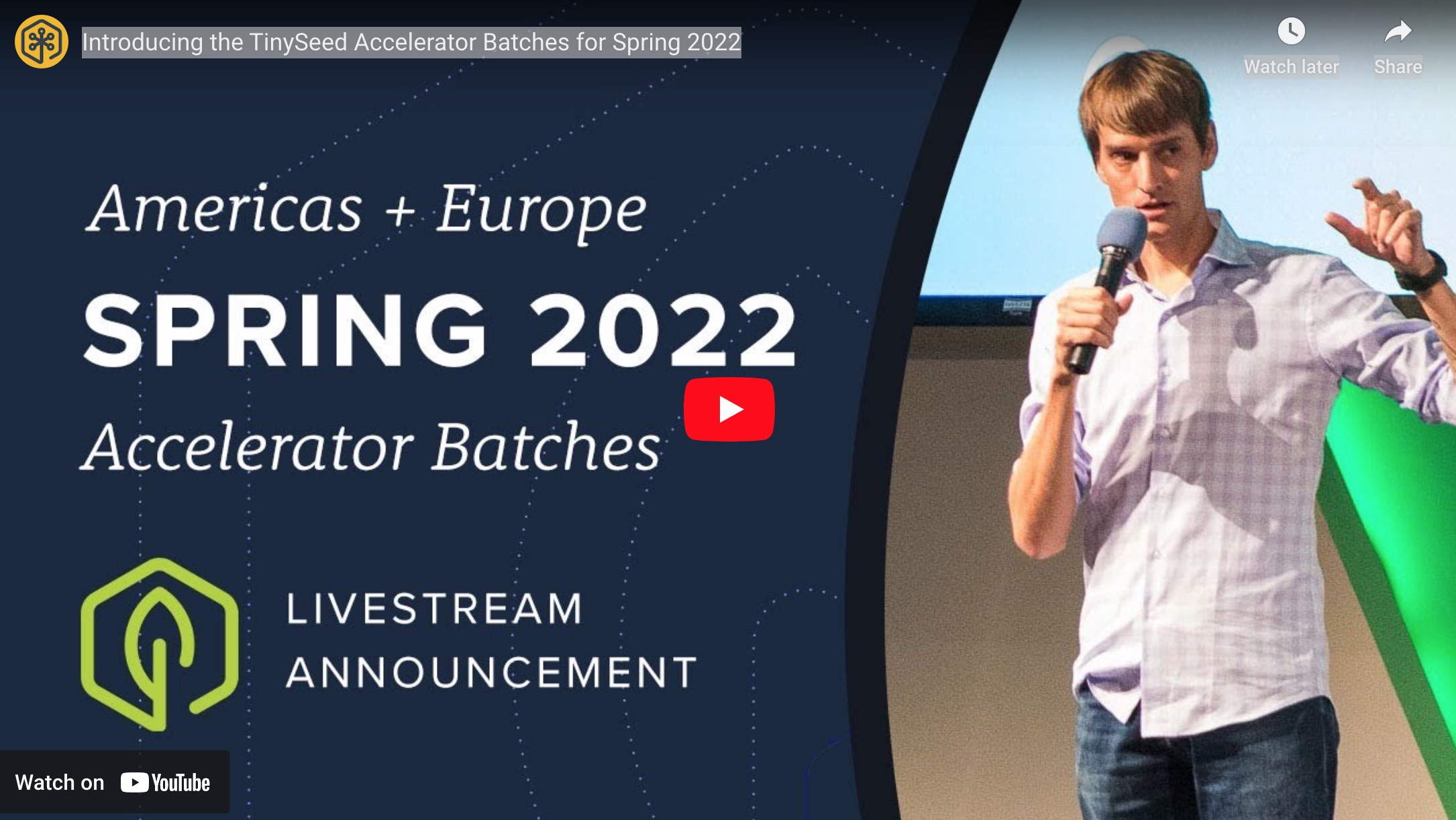 Isn't it great? We are thrilled!
---
There are total 23 startups in this Spring 2022 batch
We are eager to join these incredible founders in a similar stage, and see what might happen there. Here are a list of what they are working on:
Knackly eliminates wasted time and errors by automating your document-creation process.
Cobalt Intelligence gets real time Secretary of State data for banks and business lenders via API.
Bommer builds plugins for CAD that engineers use to build their bill of materials faster, with fewer errors and fewer interruptions.
TextRetailer brings a zero-click shopping experience to SMS text messages.
Filljoy is on a mission to reduce plastic waste. The company builds B2B technology solutions to serve the growing zero waste movement.
NoteRouter helps real estate organizations and professionals grow their business each day.
DocSales empowers B2B sales teams to sell more, faster with much less effort, by automating the Sales-to-finance processes.
Aiprentice helps architecture, engineering, and construction firms standardize their construction documentation.
Spraye Software helps lawn fertilization & weed control companies save time and money.
Jamyr scales video content for recruiting with customizable playbooks, video editing automation and products that integrate with social media, career sites, job postings, and more.
Automata helps marketing teams produce more content in less time with AI-powered distribution and repurposing.
PromoPulse amplifies the sales of branded merchandise through a suite of marketing tools designed specifically for the promotional products industry
Accomplice is an AI-powered software platform that helps users with design tasks create 100% unique and royalty-free icons, backgrounds, illustrations, and more.